SOUND FAMILIAR?
You are super excited about growing your business but you hate selling yourself.
Promoting your services and closing new clients does not come naturally to you.
You lack confidence and feel small and incapable on your initial calls with prospective clients.  
Mainstream marketing and sales tactics feel inauthentic, fake, and even downright slimy.
You sometimes feel unworthy of success, or have other self-limiting false beliefs holding you back from creating an offer you feel excited about selling.
Right now, your "sales strategy" is white-knuckling it through sales calls, crossing your fingers that prospects will take a chance on you.
You know that if you can't sell confidently, your heart-centered business may not survive.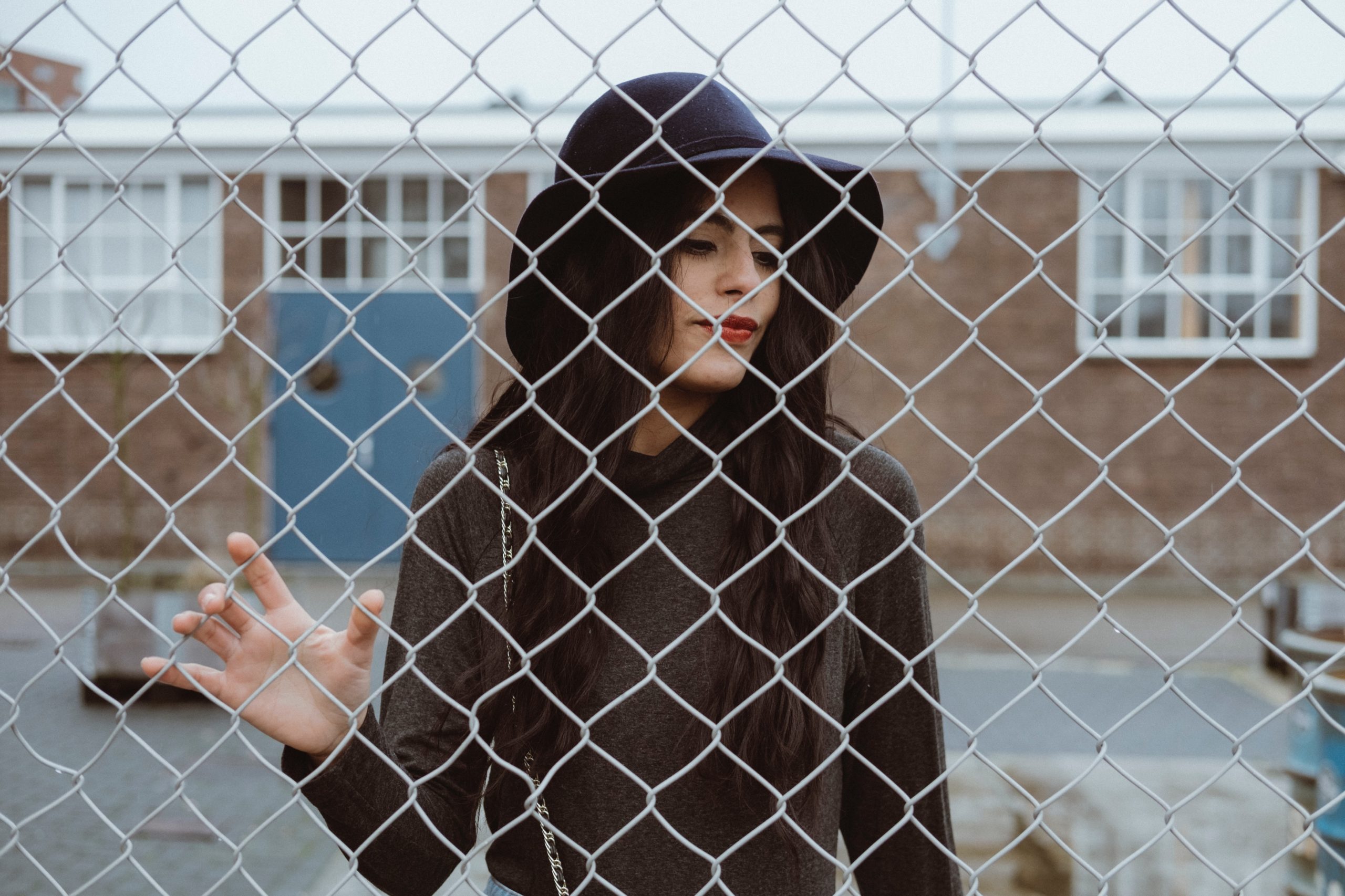 BEFORE
Where you are now...
You enjoy your work but you have no idea how to create an attractive offer or sell it.
You're nervous to get on sales calls and you take any client you can get, even if they aren't a good match for you. 
AFTER
Where you wanna be...
You have an AMAZING offer that you know people WANT and NEED and you're super CONFIDENT selling it.
You're EXCITED to have sales calls and you're able to be selective about who you work with.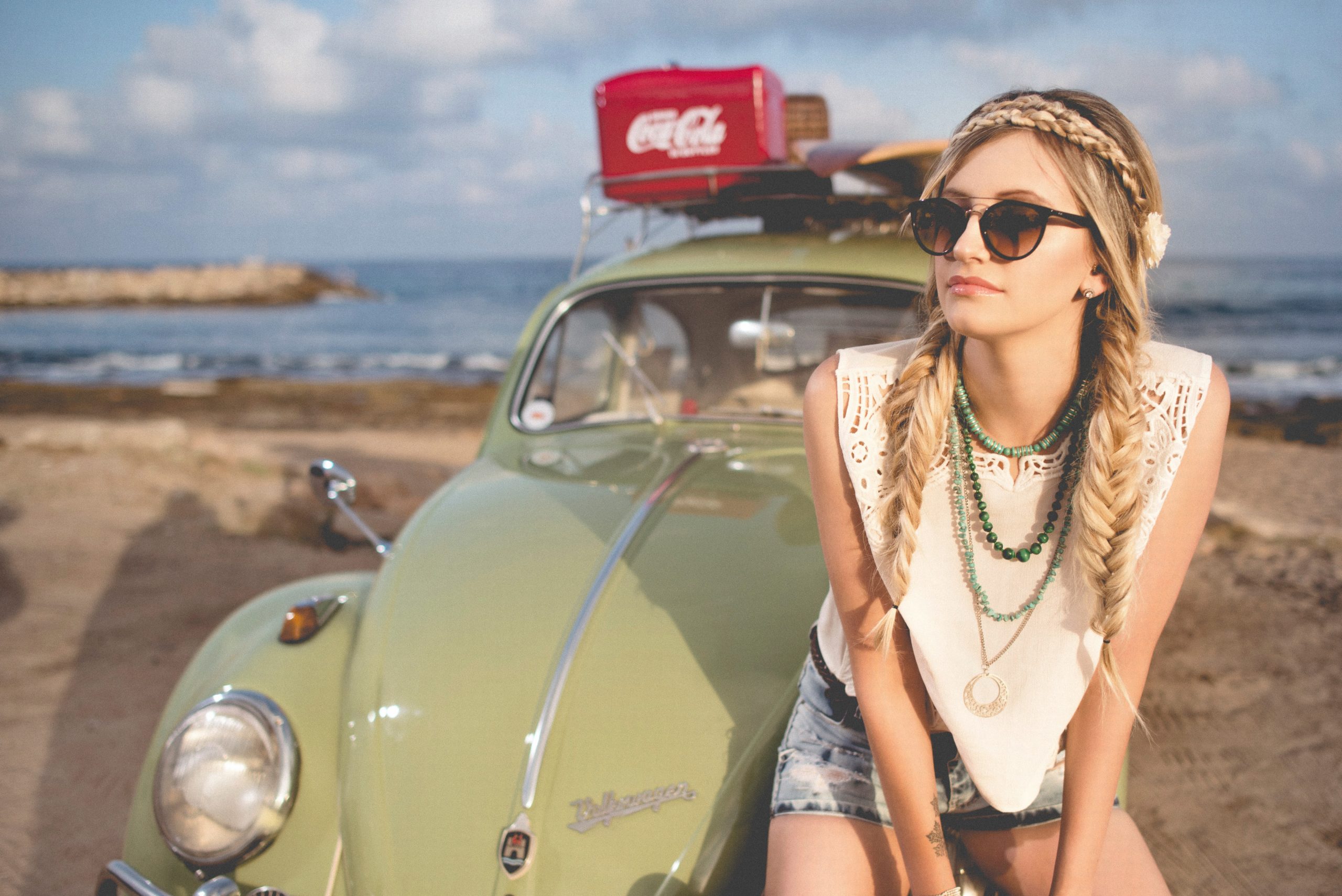 #truthbomb
The problem is not that you aren't worthy of having a successful service business. It's that you aren't confident in the value of your offer and your self-limiting beliefs are holding you back.
Are you ready to learn to love selling?
Soul Centric Selling
An online course for heart-centered service providers who want to learn how to confidently sell their services to their dream clients.
Many people, especially those in service-based businesses aimed at impacting others positively, are totally grossed out by the idea of self-promotion. The phrase "sales call" is enough to turn their stomach.
Since you're here on this page, I imagine you can relate.
And trust me, I've been there. I used to feel queasy just thinking about having to "close a sale."
In this course, you learn how to get your mindset in the right place, get clear on who you're serving and how to talk to them in a way that makes them like and trust you, create a signature offer with a high-ticket price, and confidently rock your sales calls. 
In Soul Centric Selling, I give you my toolkit for setting up a comprehensive business system for your entire sales process. You'll be amazed at how shifting the lens from one of "making a sale" to one of "serving and impacting" relieves so much pressure and actually makes selling your services fun!
WHAT'S INCLUDED
MODULE 01.
Master the Selling Mindset
Before we can become confident sales people, we have to understand that our subconscious beliefs have a powerful effect on our reality. If those beliefs are not serving us, we need to do a little housekeeping to make sure we're in a good place where we believe that we are worthy of success. In this module, we work on clearing out the gunk, reframing our beliefs, and focusing on the MOST important element of a successful business—being of service and impacting others. 
6 LESSONS · 5 EXERCISES
MODULE 02.
Serve a Smaller Audience, Better
When we are starting out as entrepreneurs and business owners, we tend to be fearful of limiting our scope of services and focusing what we offer within a niche or specialty. In this module, you'll discover why getting specific actually makes you more magnetic and appealing to the exact clients you want to serve. We'll also dig into some comprehensive exercises that will help you deeply understand your audience and build the foundation for all of your sales and marketing copy that you'll use on your website, in email campaigns, and on social media, to name a few.
6 LESSONS · 5 EXERCISES
MODULE 03.
Create an Amazing Offer
Sometimes one of the biggest reasons we feel icky and gross pushing our services onto someone and asking them to give us money for them... is because we aren't excited about them! That could be because we aren't confident that those services are meeting a need the client has or it could just be that we haven't gotten creative enough in how we bundle and package the value that we bring to the table. In this module, you'll learn how to create an offer that people want and need, and that you feel excited about selling!
4 LESSONS · 3 EXERCISES
MODULE 04.
The Anatomy of a Soul Centric Sales Call
This is where it all comes together into the actual structure and script for your sales calls. You'll learn how to navigate these conversations so they feel compassionate instead of pushy, and you'll get tons of guidance on what to do when things aren't going well. Using real examples, you'll see how you can create your own script that feels aligned with your authentic code and takes all the "salesy" feeling out of selling.  
8 LESSONS · CUSTOMIZEABLE SCRIPT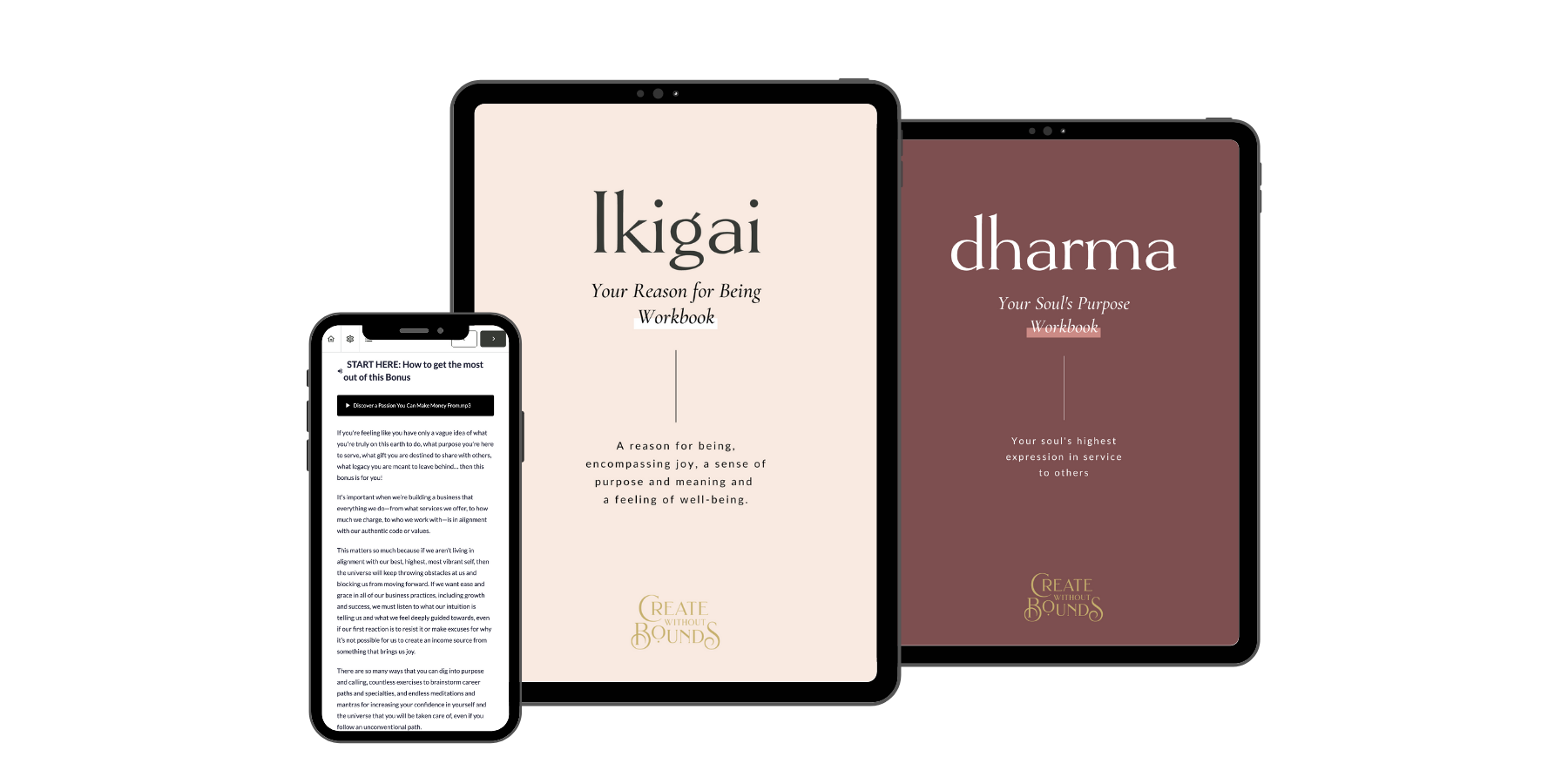 DISCOVER A PASSION YOU CAN GET PAID FOR
BONUS #1
Do you know in your heart that you're meant for something more in this lifetime, but you haven't quite been able to pin down what brings you joy AND you're good at? This extra module includes two comprehensive workbooks that explore two ancient concepts for finding your purpose. Whether you're trying to nail down your niche or simply find a starting point for where you might explore new hobbies and interests that make you feel whole, this bonus will help you get there!
VALUE OF $47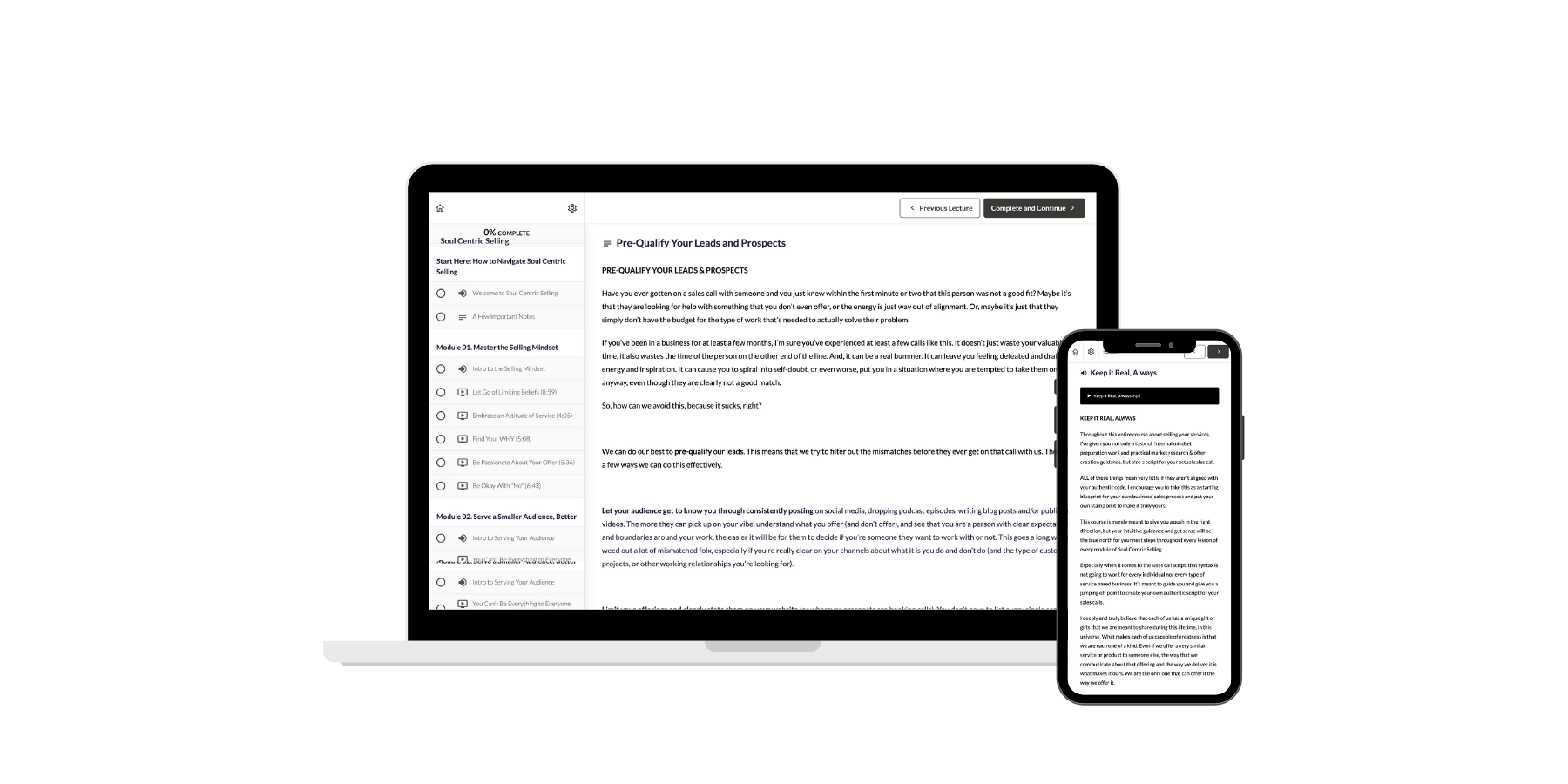 SOUL CENTRIC SALES BOOSTING TIPS
BONUS #2
Even though I'm giving you a full script for your sales call, there will still be things that pop up. These extra tips will help you navigate the unknown with confidence and ease. You'll learn the importance of always keeping it authentic and how to do that, how to pre-qualify your leads so you can weed out the "bad" clients who aren't a fit prior to getting on the phone, and when and how to use certain marketing and sales tactics that can turbo boost your sales during a promotion or launch.
VALUE OF $29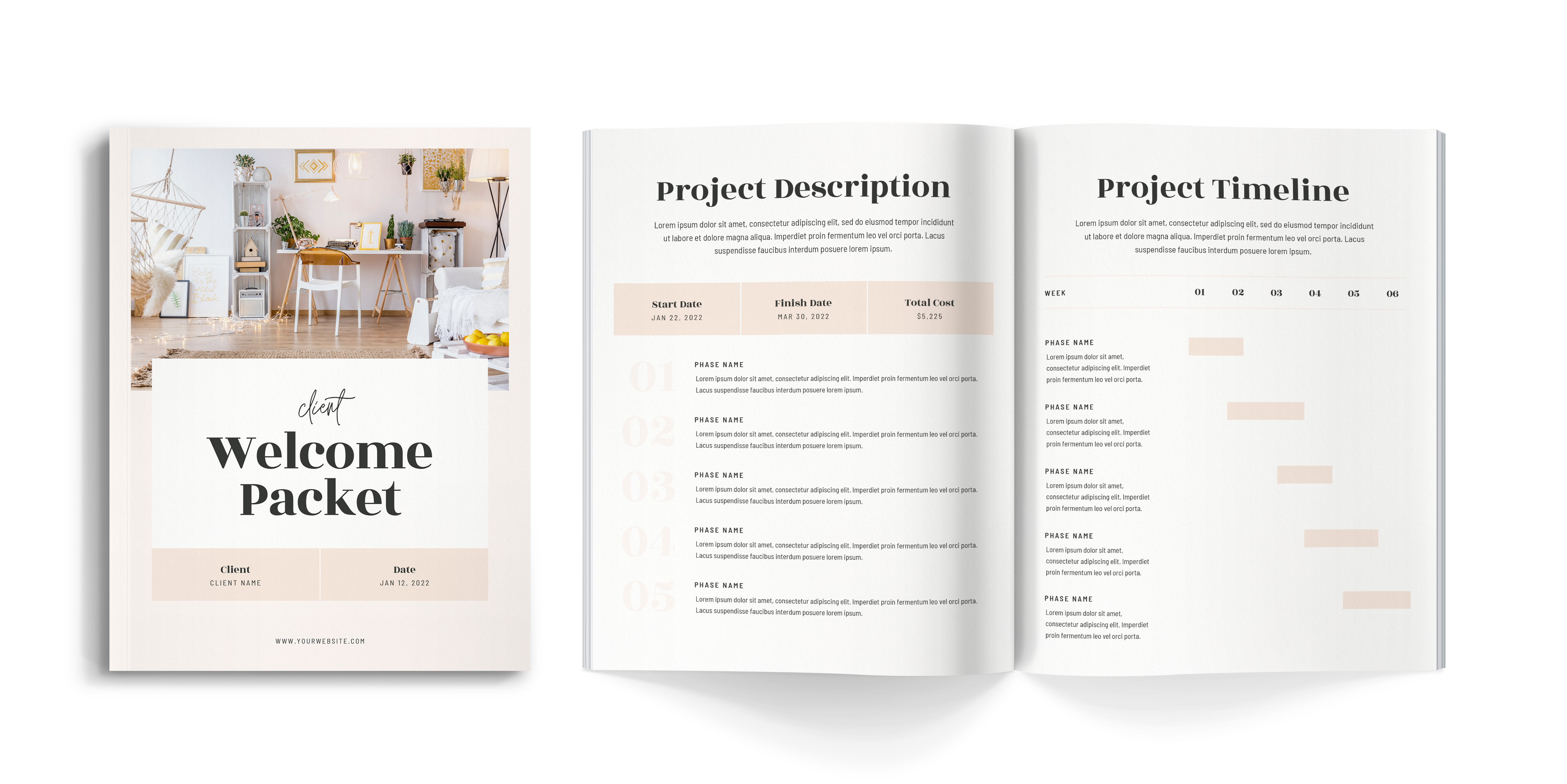 CLIENT WELCOME PACKET CANVA TEMPLATE
BONUS #3
Since you're going to be attracting more and better clients now that you're confidently selling your services, you're going to want to onboard your clients with a welcome packet. In this packet, you'll outline the project details, the timeline, your policies, important dates and milestones, and so much more. This helps set the tone for the entire working relationship by setting clear expectations and providing lots of guidance for your clients. They'll appreciate you so much! This template is made in Canva and all 19 page layouts can be completely customized with a FREE Canva subscription.
VALUE OF $36
LET'S RECAP
YOU GET...
4x Course Modules with notes sheets and supplemental exercises ($2,497 value)
BONUS#1: Discover a Passion You Can't Get Paid For — includes 2x workbooks for my favorite ancient concepts around purpose and passion ($47 value)
BONUS #2: Soul Centric Sales Boosting Tips — my best tips for how to turbo boost your sales, even when things don't go as planned ($29 value)
BONUS #3: Client Welcome Packet Canva Template ($36 value)
TOTAL VALUE = $2,609
Your price: $297